Our DNA, our history
Vitalac has been based in Brittany since 1989. Specialists in animal nutrition and health, the company has been expanding and diversifying for over 30 years.
Vitalac, over 30 years of experience
In 1989, at our start, Vitalac was a private and independent company located in Carnoët in Brittany, specialising in piglet feed. Although we still design and manufacture pig feed today, we have become broadly diversified over the past 30 years. Vitalac designs, manufactures and distributes mineral feed, premixes, nutritional specialties for pigs, ruminants and poultry. We advise and support our customers - farmer, distributors and industrial customers - in over 60 countries by providing high-performance, safe, economical and innovative solutions. Since 2020, our activity has naturally extended to providing food safety solutions for the agri-food industry, an additional resource for better food.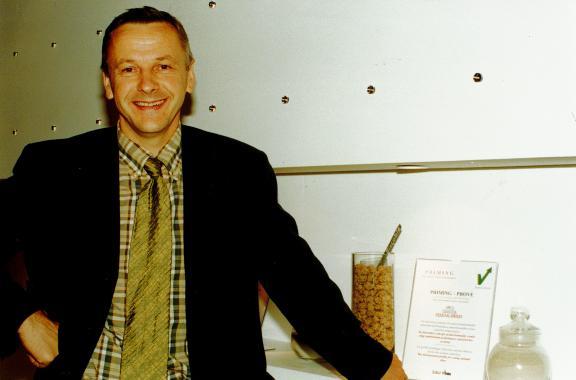 « Expand without forgetting our DNA »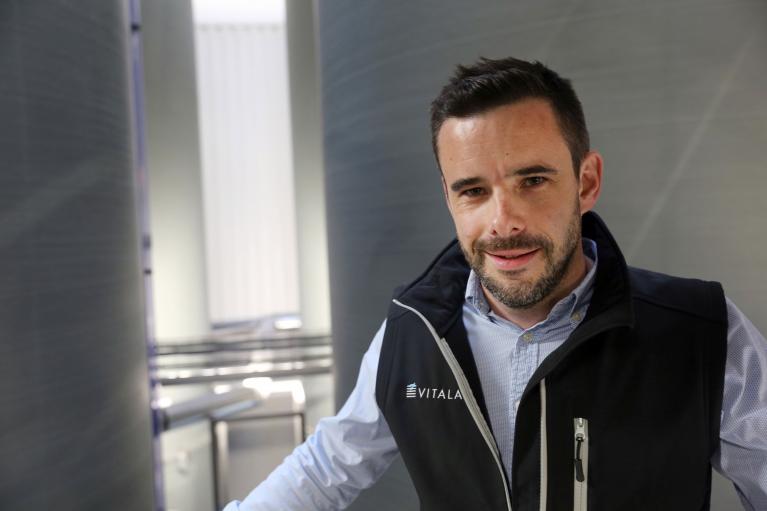 Originally a piglet feed specialist, today Vitalac specialises in multiple products, multiple markets and multiple species. The company is still family-owned and independent and this expansion has been possible via Vitalac's specific culture of innovation. We have experience steady growth the past ten years, we count 120 employees today and we aspire to continue to expand while keeping our identity: based on science, expertise, thoroughness, technique and field experiments.
Key dates for Vitalac
1989 – Creation of Vitalac
Gilbert Le Calvez bought the Argot Aliment factory based in the town of Carnoët (Côtes-d'Armor, Brittany). The company originally specialised in the design and manufacture of starter feed for piglets.
1990 - Start of international expansion
Vitalac began exporting its products to Europe, marking the start of its international activity. 
1996 – First patent
Vitalac filed the patent for its product which has become a reference product: VITACID POWDER. This solution enables farmers to manage health risks via bacteriostatic, bactericidal and antifungal actions. It improves nutrient digestion and absorption by stimulating beneficial flora as well as enzyme functions: it was the start of reduced antibiotic use!
1999 – Diversification and Major export activity 
Vitalac diversified its production by taking over CCA Nutrition and its site in Pont-l'Abbé-d'Arnoult in Charente-Maritime. The company also began specialising in the manufacture of additive premixes for animal nutrition. As a result, Vitalac began offering acidifiers for monogastric animals and glucose precursors for ruminants. Vitalac then opened up to Iran and South Africa; the first containers sent marked the start of major export activity. The company set its sights on Asia and first sold its products in the Philippines, Taiwan, Korea followed by Vietnam.
2001 – Acidification
The company created an analysis service for its customers. The goal was to provide farmers with support for drinking water acidification problems. Its flagship product VITACID now became available in liquid format.
2002 – Expansion
An office was opened in Vietnam.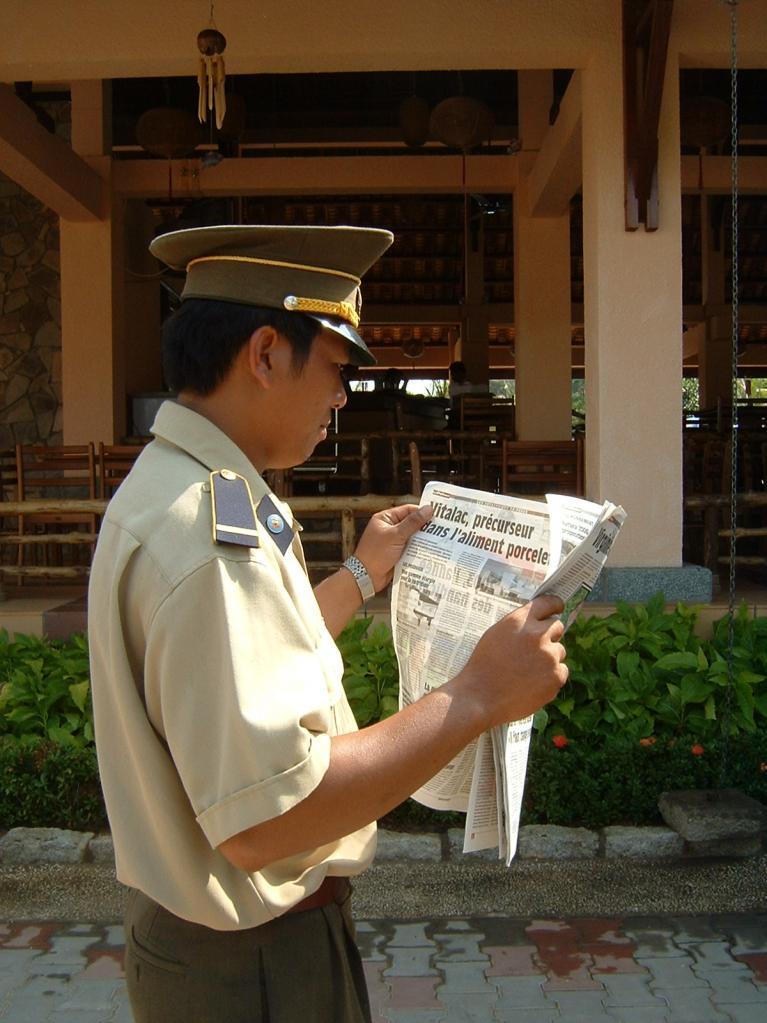 2004 – Minerals and tower silos
Up until this point, the Carnoët site had only produced complete and supplement feed for pigs. The factory diversified in order to produce minerals.
Vitalac added the installation of tower silos to its proposed services and also began offering expert advice on their management.
2006 – Family company and new growth
Family is at the core of Vitalac's values and it is therefore natural that Julien Le Calvez, Gilbert's son, joined the company.
That same year, Vitalac acquired Cedem in Quintin, a manufacturer of mineral feed and premixes for cattle, pigs and poultry. The company was historically recognised as a major player in on-farm feed manufacturing and thus brought its experience in the field.
2008 – Vitalac's recommendations at the forefront 
Thanks to its Rumivita ration system, Vitalac began to support farmers in the development of a high-performance ration. The software adapted to changes in INRA values and raw materials on farms.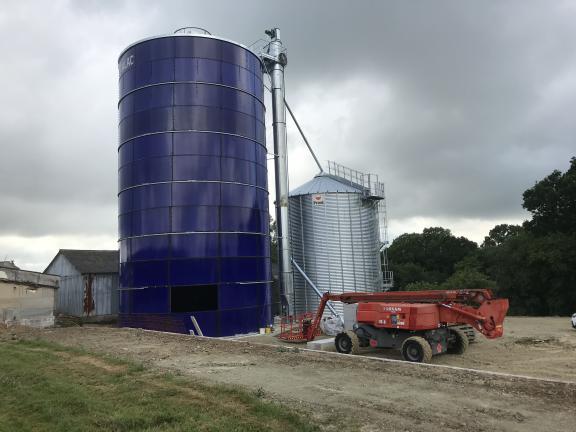 2009 – Carnoët expands
The extension of production capacity at the Carnoët factory allowed for the manufacture of pre-mixtures and new mineral supplements.
2010 – Creation of an organic range
Vitalac created its new organic range to respond to the new needs of farmers.
2014 & 2015 – Expansion
Offices were opened in Algeria and Ukraine.
Immunonutrition was born.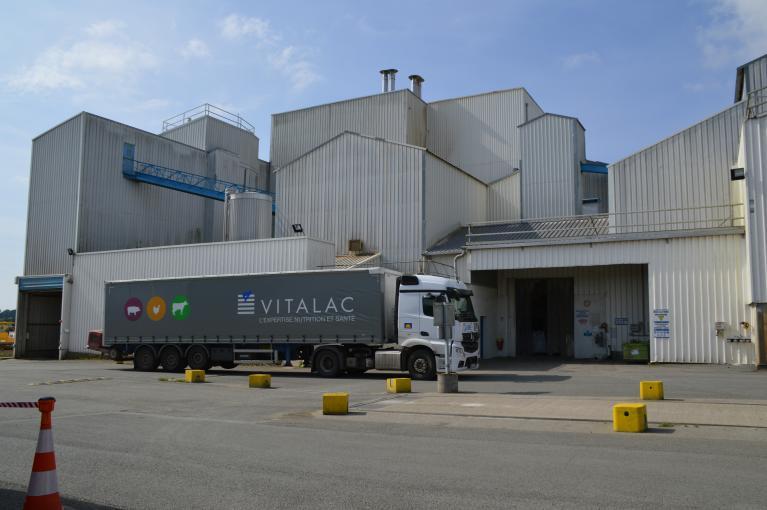 2016 - A production unit dedicated to acidifiers
With a new production and packaging unit, the Carnoët factory added to its equipment and now has 2 liquid lines and 2 powder lines. A 5,000 m2 storage unit for raw materials and finished products was also built. As a result, the size of the factory expanded from 5,070 to 10,770 m2.
2017 – The online offer
Vitalac launched the first online offer dedicated to animal nutrition. FarmAccess.com offers mineral and nutritional solutions for all species.
2019 – Full traceability
Vitalac computerised its inventory management system for raw materials and finished products in order to have secure and real-time monitoring . OQUALIM - STNO certification Vitalac's production site and its products became "GMO-free < 0.9%".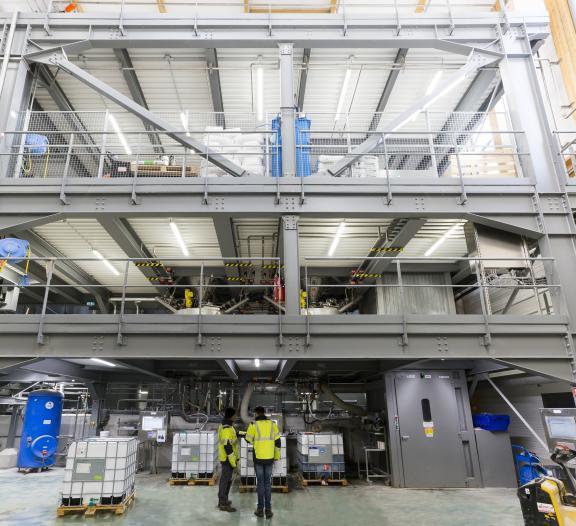 Global reach
2019
Vitalac celebrated its 30th anniversary
 In 2019, the company celebrated its 30th anniversary. 30 years of expertise in animal nutrition.
Solidarity
2020
Production of hydro-alcoholic gel
During the Covid-19 crisis, Vitalac took part in the national effort by urgently producing hydro-alcoholic gel at its Carnoët site.
Solutions d'hygiénisation
2021
Launch of a new healthcare offer for manufacturers
Birth of the department specialising in controlling health risks.