Innovation, at the heart of Vitalac
For over 30 years, Vitalac has been at the forefront of innovation to provide its customers with alternative, natural and effective solutions. A culture of innovation with a rigorous scientific basis that takes its legitimacy from field experience.
Participatory innovation, guided by the reality in the field
The strength of Vitalac is that it works closely with farmers every day. One third of the workforce is in the field and we are constantly making sure that our solutions are effective. We make sure that we meet the expectations of farmers - the end users of our products - in terms of production or health. All our solutions address problems encountered on farms and are both tested and validated by our customers. This responsiveness and adaptability are our key strength.
"Innovation is everywhere at Vitalac. It is in our DNA and we want to cultivate this spirit. The whole system is built around innovation, which often comes from the field. This innovation is continuous, scientifically proven, concrete and structured around the customer's needs. Technical managers have free rein for new ideas and our Research and Development department acts as an innovation accelerator. Everyone has a role to play! " Julien Le Calvez, Managing Director.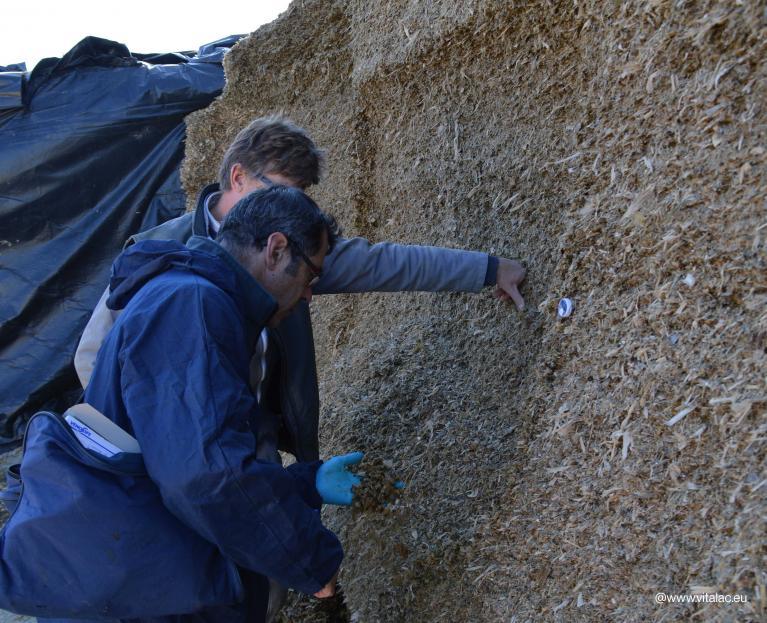 Our R&D centre, an innovation accelerator
In our laboratory, we develop products via small-scale trials that constitute mini manufacturing pilot projects. We analyse the behaviour of our products (pH, density, appearance) and their stability. We are able to carry out numerous tests on formulae in the semi-industrial phase. We also made sure that our products are well designed and we continuously improve our formulas. The team is comprised of chemists, biochemists, nutritionists and veterinarians.
Continue research and development for animal nutrition and health
Development at Vitalac places emphasis on the design of new, more natural, more sustainable and more efficient solutions. Our innovation projects take their inspiration from experience gained on farms around the world for matters such as reducing the use of medicinal products, food sovereignty, protein autonomy and even feed efficiency. We develop solutions that consider the size of a farm's carbon footprint, the need for more convenience and to save time, the use of new raw materials and technologies that continually aim to be more environmentally friendly. Green chemistry is a promising sector and an emerging subject matter that Vitalac is leaning towards at the moment.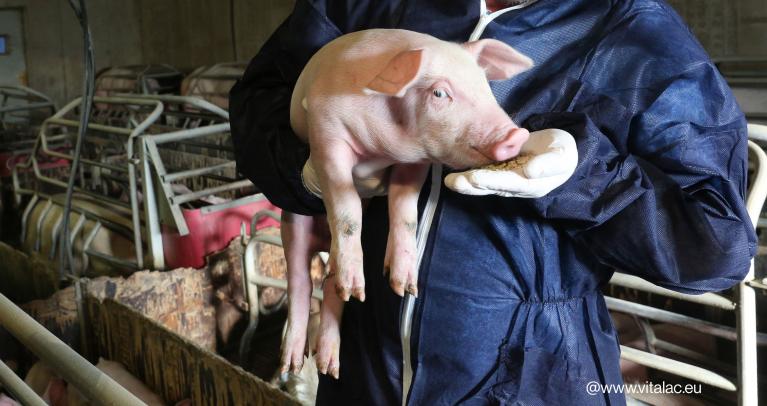 Engage in health risk management
Now more than ever, food safety is a major challenge for all actors in the agri-food chain. Vitalac uses its industrial and biotechnological expertise to contribute to food safety. As a result, we also encourage our R&D to turn towards designing alternative solutions to help control microbial pressure.