Nutritional specialties
KARNO BOOST
KARNO BOOST is a nutritional solution that prevents vitamin and amino acid deficiencies in ruminants, pigs and poultry. KARNO BOOST prevents nutritional imbalances, especially during transitional periods.
7 vitamins

18 amino acids
Packaging: 1-litre, 5-litre and 20-litre can
Presentation: Liquid form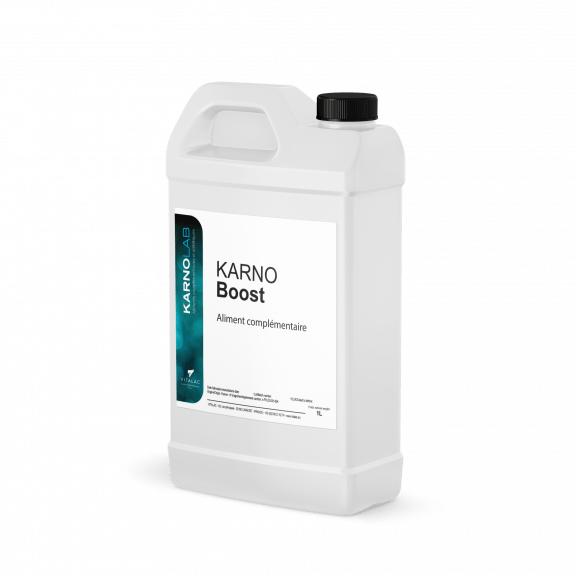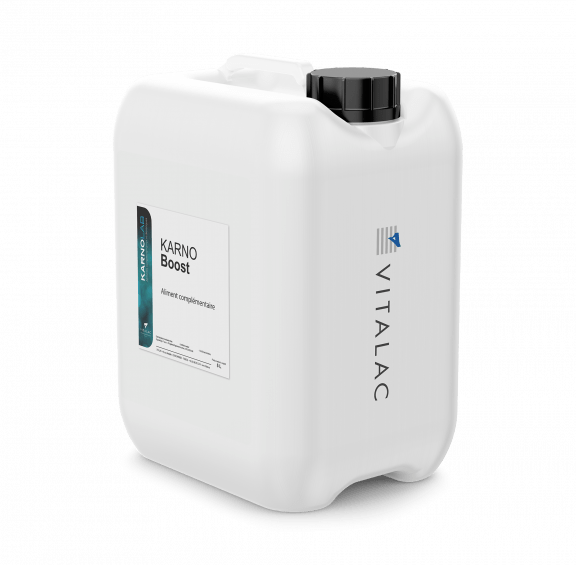 Act effectively during times of risk
KARNO BOOST acts effectively on farms during critical and demanding times 
Intensive production

Stress

Growth

Preparation for production 

Preparation for farrowing 

Vaccination
Good results with Calcium Pidolate
One of the special features of KARNO BOOST is that it contains Calcium Pidolate: the calcium is combined with an organic salt for better transport and better assimilation. Depending on the species, Calcium Pidolate has several virtues:
Pullet: stronger skeleton, more consistent and better egg production

Broiler chicken: stronger bones, weight gain at slaughter time, improved meat quality.

Sow: faster farrowing

Piglet: better piglet weight at weaning

Dairy cow: better production and fewer metabolic diseases
Composition
Complex of 7 vitamins and 18 amino acids + Calcium Pidolate
Recommendation for use
In poultry, pigs or cattle: distribution to be adapted based on the species for use as a 3 to 10 day treatment. KARNO BOOST is mixed with the drinking water, feed or ration.