Mycotoxins binder
VITABIOCELL
Vitabiocell® is used mixed with the ration to protect ruminants from single or multiple mycotoxin contaminations with high-dose mycotoxins. Vitabiocell® is a unique selection of mycotoxin and yeast binders, with specific properties for the best feed safety and efficiency in livestock farming.
Capture and neutralise a broad spectrum of mycotoxins
Stimulate intestinal immunity and its ability to inactivate mycotoxins
Promote good ingestion
Stimulating rumen flora and digestion
Reduce health problems
Improve dairy and reproductive performance
Presentation: powder 
Packaging: 25 kg bag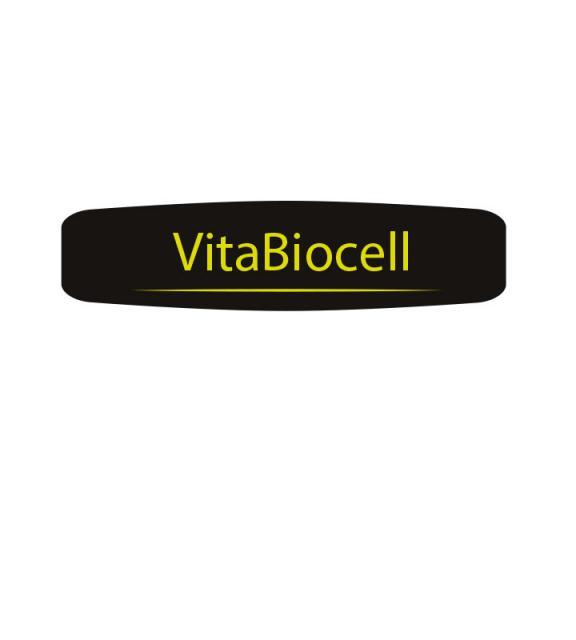 Essential mycotoxin risk management
Animal health problems, decreased performances and economic damage are direct consequences in ruminant farming during mycotoxin contaminations. Because the risks of contamination in the fields or in the silo are permanent and because fodder and raw materials represent up to 80% of the feed ration, adopting risk management is essential.
Stimulate the intestinal immunity
Vitabiocell® also activates immunomodulation, yeasts will stimulate intestinal immunity which will allow a stronger response to antigenic challenges. This rapid immune reaction will reduce infections and inflammation to regain good intestinal health. It is a stimulation of the natural deactivation capacity of the rumen flora which remains insufficient in the event of strong contamination or multi-contamination. This is why this action is combined with an adsorption action.
Absorb and bind mycotoxins
The adsorbent substances that make up Vitabiocell® adsorb mycotoxins and neutralize their toxicity. This avoids any contact with the rumen mucosa, the mycotoxins are eliminated in the dung. The effectiveness of different adsorbents on mycotoxins varies according to the structure and polarity of each family. Our formulation allows adsorptions by aluminosilicates and beta-glucans which act according to two different mechanisms to reach the broadest spectrum.
More safety by combining binders with broad spectrum agents
The VitaBiocell® results have been shown to be efficient in terms of capturing and binding the most widespread mycotoxins and limiting harmful effects on animal health. Besides the fact that each mycotoxin is dangerous in and of itself, there is a synergy between them. When several mycotoxins are present simultaneously, the effects they have on health and performances are multiplied.
Naturally help digestive and rumen function
When fodder and cereals are contaminated with mycotoxins, this can result in, among other things, decreased energy efficiency, decreased ration palatability and with time they may have risky effects on the health of the animals. For this reason, the VitaBiocell® formulation contains live yeasts in order to stimulate the development of rumen flora and to naturally degrade mycotoxins, in support of good digestive and rumen functioning.
Analyse 

fodder and raw materials 

and act against mycotoxins

in the ration
Fodder analyses provide in-depth knowledge of the nutritional characteristics of the silage, wrapped bales and hay, and are used to adjust the herd's ration as accurately as possible. In addition, mycotoxin analyses evaluate the risks of the ration in order to provide advice as to which approach should be adopted depending on the level of contamination, synergies and toxicity thresholds. Using these very precise data, Vitalac technicians calculate the ration so as to propose a formulation that is adapted to the farm's needs and goals.
Trichothecenes: decreased ingestion, digestive disorders (diarrhoea, ulcers, intestinal bleeding), decreased production, impaired immune system
Zearalenones (and metabolites): "Oestrogen-like" syndrome, infertility, embryonic mortality, ovarian cysts, decreased sperm quality, prolapse of the vulva, udder formation in non-pregnant heifers
Fumonisins: liver and kidney toxicity, nerve degeneration, impaired immune system, decreased intake and production
Aflatoxins: 
Ochratoxins: 
Photo illustration: 100% of samples contaminated with 2 to 6 families of mycotoxins, 80% of which have exceeded the zootechnical effect thresholds. (2021 source: Vitalac database - 5000 analyses)
Composition 
Developed by VITALAC nutritionists and manufactured in our factory, VitaBiocell 3000® comes in powder form: 
Aluminosilicates,
Yeast walls,
Live yeast
Liver protection
Trace minerals (Zn, Co)
VitaBiocell® meets safety standards and regulatory requirements (GMO < 0.9%).
Recommendations for use
VitaBiocell® is distributed by mixing into the ration for only these species listed below and as per these recommendations: 
Ruminants (cattle, goats, sheep): 4 g/kg of ingested DM 
Adult dairy cows: 100 to 125 g 
Heifers around AI and dry cows: 50 g 
Adult small ruminants: 20 g