Nutritional specialties
KALVION+
Kalvion+ is a feed supplement for calves, lambs and kids during the milk phase. It is composed of 100% natural raw materials. Kalvion+ is effective from the first feed.
Non-medicinal (no antibiotics), Kalvion+ may be used starting from birth.
Helps stop the onset of diarrhoea in calves

Facilitates and safeguards digestion

Rehydrates

Nourishes

Provides easy-to-assimilate proteins and fats

Provides energy, vitamins, minerals and trace minerals

Easily dissolves in milk and colostrum at 40°C

Very palatable and easy to drink
Presentation : powder
Packaging : bucket of 3 or 9 kg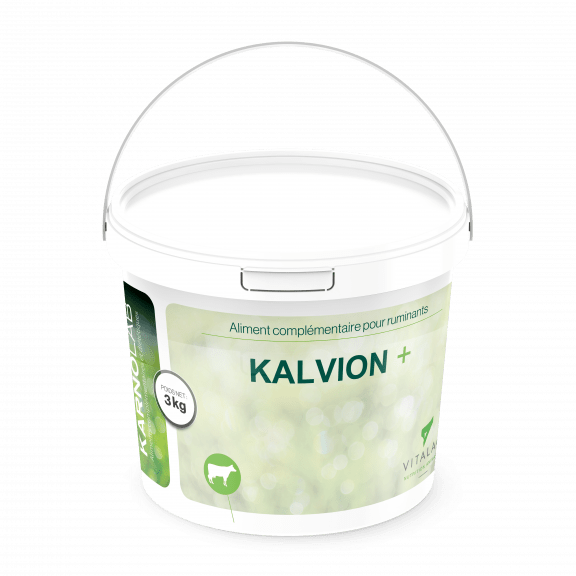 During the 1st month of life, one out of three calves have digestive problems causing diarrhoea. These problems may be food-borne or due to an infectious cause. It is very important to intervene immediately as the health of the affected young ruminant can quickly and severely deteriorate.
Stop diarrhoea
Kalvion+ acts as intestinal protection that helps stop diarrhoea as soon as it starts. Its plant fibres slow down transit and limit the action of toxins. It helps protect the epithelial cells of the intestine and slows down contractions.
Kalvion+ is made up of natural prebiotic substances that improve the microbiota and fibres which slow down the intestinal transit.
Rehydrate and nourish
In order to stop the diarrhoea, the sick calf must be rehydrated and fed. Kalvion+ provides easy-to-assimilate proteins and fats as well as the energy needed by providing sugars so that the animal does not lose weight. Vitamins (A - E - D3) and trace minerals (Copper - Manganese - Selenium) stimulate the animal's immune defences. Kalvion+ rehydrates thanks to electrolytes. Its prebiotic action stimulates good intestinal flora and prevents the growth of pathogenic bacteria.
Kalvion+ is a very appetising product, it is also easily consumed even by animals who aren't hungry.
Treatment with Kalvion+ also safeguards transitions when switching from whole milk to milk powder.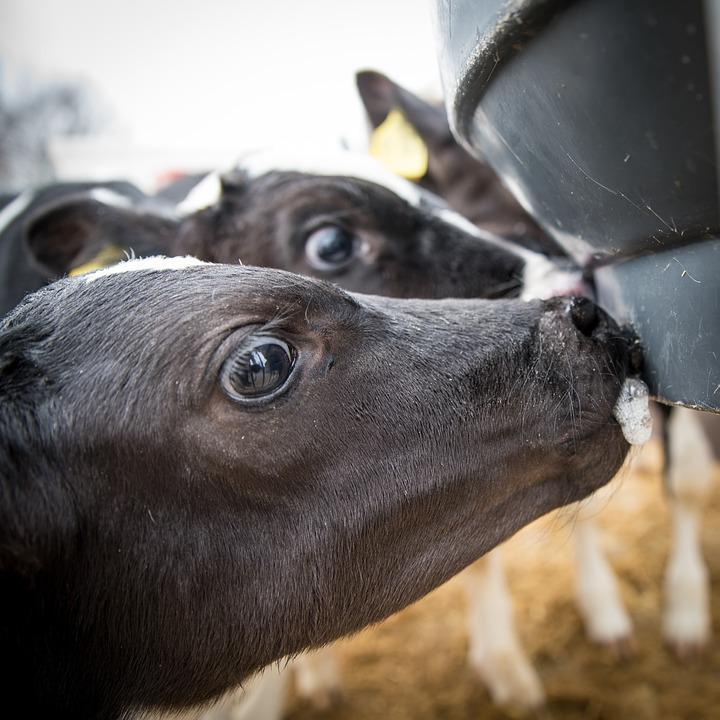 Our recommandations for use 
Inside the Kalvion+ buckets, there is a 100 g (150 ml) measuring cup.
Dairy calves:
In case of digestive problems: Stop the milk, preferably, and distribute 2 to 3 meals per day consisting of a full 100 g scoop of Kalvion+ in 2 litres of water at 40°C. Continue as long as the calf is having digestive problems. When the faeces have returned to normal, switch to: 2 or 3 half-scoops (50 g) of liquid feed in 2 litres of milk.
As a preventive measure: Add KALVION+ to the whole milk, colostrum or milk powder at a dose of 25 g per liquid feed ration (¼ scoop), starting from the day after birth and for 1 to 3 weeks.
Suckler calves:
Kalvion+ can be given at a more concentrated dose using an automatic drencher if the calf is still suckling its mother: one 100 g scoop in 250 to 500 ml of water. As a preventive measure: 50 g once per day
Bought calves:
To safeguard the start: 1 or 2 liquid feeds with KALVION+ alone, when the calves arrive (1 full 100 g scoop in 2 L of water at 40°C), then 25 g mixed with milk 2 times per day for one week.
Kids and lambs:
Distribute Kalvion+ ad libitum (50 g/litre), up to maximum 90 g per day. For distribution with a calf teat feeder, add 1.5
Testimony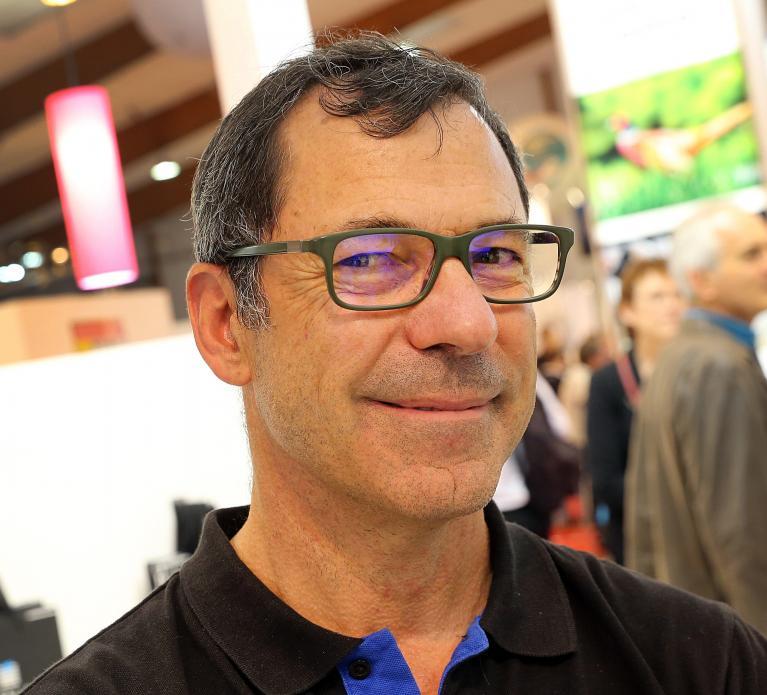 Once breeders discover Kalvion+, there's no turning back