Minerals
VITAFORM
Do you want control over your ration costs and to combine health and efficiency on your farm?
The VitaForm mineral feed range is known for costing less and being more efficient in order to provide good daily feed efficiency for the herd and controlled technical and economic results.
A standard balanced range and a high performance range 
Specific formulations for dairy, suckler and fattening cows
"All-in-one" compositions adapted to the rations and physiological stages
Optimal coverage of the needs in minerals and vitamins 
Proven results for healthy and fertile animals  
Forms: microgranules, granules, pellets 
Packaging: 25 kg bag or 500 kg and 1000 kg Big Bag
Supplementation options: biotin, live yeast, chelated trace minerals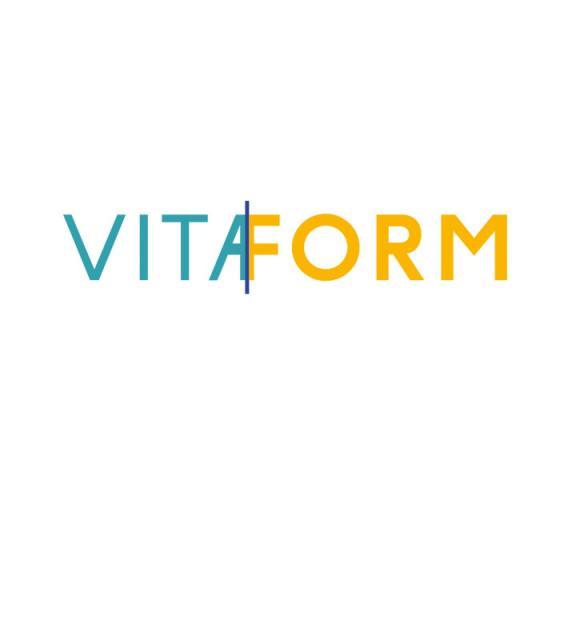 Cost-saving and efficient mineral supplements
Vitaform® is a range of mineral and vitamin supplements to cover the needs required for the health and well-being of the herd in terms of production, reproduction, calving and immunity. The Vitaform® range is a nutrition programme recognised for its high-performance feed efficiency and controlled feed cost, in order to give support to the physiology of dairy cows, suckler cows and fattening animals. 
Supplement the ration well with the appropriate mineral
A balanced ration is subject to the nutritional characteristics of the fodder. Therefore, several VitaForm® formulations are available to correct deficiencies in minerals and vitamins needed for good feed efficiency.
VitaForm® mineral and vitamin range: Microgranule and pellet form,
0/30/5; 3/26/5; 4/25/5; 5/25/5 (microgranules); 5/25/5; 7/18/5 (pellets) 
% Phosphorus / % Calcium / % Magnesium
Turning the herd out to pasture, safeguard the feed transition
During spring, turning the herds out to pasture is an important step that requires a gradual transition. The VitaForm® Herbe formulation safely adds value to grass with the essential elements so that the feed transition goes smoothly.
VitaForm® Herbe : Pellet form,
4.,5/20/6 
% Phosphorus / % Calcium / % Magnesium
VitaForm HP for high yielding dairy cows - HYDC 
VitaForm® HP mineral feed is recommended for the most efficient dairy farms with higher levels of vitamins A, D, and E and chelated trace minerals and magnesium. Its formulation has been studied to ensure a perfect assimilation of nutrients and to cover the optimum needs of high-producing dairy cows in terms of health, well-being and lactation performance. 
VitaForm HP Range: Microgranule form, 
3/24/8; 4/22/8; 5/22/8; 7/20/8
% Phosphorus / % Calcium / % Magnesium
Manage your cows serenely during the dry period!
VitaForm® HP Tarie is a mineral specific to feed management during the dry period for dairy and suckler cows. A "dry cow" ration must have a low or negative DCAB* (Dietary Cation-Antion Balance) to initiate the bone calcium release process and to limit the risks of milk fever (hypocalcaemia). VitaForm® HP Tarie reduces these risks with a highly negative DCAB* (-2000 mEq/kg). Its complete and appetizing formulation supports the functions of the rumen for a good body condition, favours easy calving, strengthens immunity for high-quality colostrum and a good start to lactation.
VitaForm® HP Tarie: Microgranule form,
5/15/15 (negative DCAB* -2000 mEq)
% Phosphorus / % Calcium / % Magnesium
*Dietary Cation-Anion Balance
Be aware of deficiencies before calving in suckler cows
Suckler cows have little or no mineral intake during the pasture phase and are therefore inevitably susceptible to deficiencies. VitaForm® SpeVA is a specific mineral feed to correct deficiencies with a supply of rumen protected vitamins, macronutrients and trace minerals to safeguard calving, the health of grass calves and reproduction.
 ... and look after heifers, growth, lactation and fertility
During winter when the animals are kept in the stable, the stored fodder is poor in vitamins and trace minerals. The specificities of the VitaForm® SpeVA mineral formulation are perfectly suited for the good growth of heifers, to meet their needs at the start of lactation as well as to ensure good immunity for reproduction.
VitaForm® SpeVA: Microgranule and granule form - 6/22/7
% Phosphorus / % Calcium / % Magnesium
Precision at any age for good finishing of cattle during fattening 
VitaForm® Engrais is a ration mineral for managing animal feed during the fattening period (bull calves or young finished heifers, cull cows, 3-year-old steers). VitaForm® Engrais is formulated with precise dosages, required for good immunity and to support important growth needs. In addition, rations for fattening cattle contain high proportions of cereals; these cereals are rich in starch but may cause an increased risk of necrosis of the cerebral cortex. The formulation is enriched in vitamin B1 in order to prevent this disease. This is why VitaForm® Engrais is the ideal ration supplement all throughout the workshop for fat-cover results (ADG, BMI, etc.) leading to a good finish and better economic profitability for the feed system.
VitaForm® Engrais: Microgranule and granule form - 4/28/4
% Phosphorus / % Calcium / % Magnesium
Composition
Developed by VITALAC nutritionists and manufactured in our factory, VitaForm® mineral feeds come in microgranule, granule and pellet form. The formulations are based on a rigorous selection of macronutrients, trace minerals, vitamins and specificities developed for the best feed efficiency on the farm. VitaForm® meets safety standards and regulatory requirements (GMO < 0.9%).
Macro-elements: Phosphorus, Calcium, Magnesium, Sodium
Trace elements: Zinc (including glycinate), Manganese, Copper (including glycinate), Iodine, Cobalt, Selenium (including organic selenium)
Vitamins: A, D3, E, B1
Options: biotin, live yeasts, chelates, ...
Our recommendations
for use
VitaForm is mixed into the ration. The dosage per animal and per day depends on the basic ration and production. Mineral feeds must be consumed within 6 months after the date of production.
Analyse the fodder
and adjust the required needs
A perfectly balanced ration requires a fodder analysis and a suitable vitamin mineral supplement as per the physical-chemical and nutritional results (dry matter, crude proteins, FU, bypass proteins, minerals). The fodder analysis and ration calculation carried out by a Vitalac technician makes it possible to choose the most suitable formula with regards to macronutrients (Phosphorus, Calcium, Magnesium and Sodium), trace minerals (Zinc, Manganese, Copper, Iodine, Cobalt and Selenium) and vitamins (A, D3, E), based on, in particular, the profile of the fodder and correctors and the farm's production goals.