Nutritional specialties
VITAFLUSH
Vitaflush is a dietary feed supplement that replenishes the reserve of nutrients and vitamins to support the preparation for oestrus, reproduction and calving. 
Vitaflush stimulates the body's immunity and defences with its sources of rumen protected vitamins (A and E) and vitamins C and E (in a form protected by encapsulation) which act as powerful anti-oxidants.

Treatment with VITAFLUSH has an impact on fertility and reproduction via the use of chelated trace minerals (Zinc, Manganese, Copper) and organic trace minerals (Selenium). In this form, the trace minerals enable better mineral absorption than conventional organic sources.
Conditionnement :25 kg bags
Présentation : 3.2 mm pellets on a high-quality cereal-based support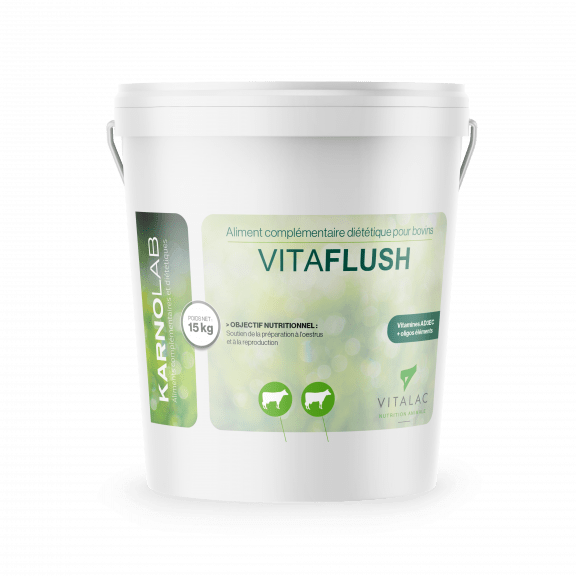 Be well prepared for the reproduction cycle
Dairy cows and suckler cows: avoid deficiencies
In dairy cows trace mineral deficiencies have significant consequences in terms of their health and immunity, as well as their reproduction, which can become problematic with non-successful insemination, for example. It is important to "flush" the animals in addition to providing them with the usual mineral intake.
Trace minerals and vitamins are essential nutrients in feed for herds and have a significant impact on reproductive cycles. No excess, but more importantly, no deficiencies.
In suckler cows, mineral intake is often low, or even non-existent: consequently, it is very important to provide them with trace mineral and vitamin treatments so that they can replenish their reserves. In the absence of short-term treatments, pathologies are often severe, especially during calving (somewhat weak calves, low IgG in the colostrum, etc.)
Ensure oestrus during calving
Remain vigilant and attentive to gestation cycles in order to ensure
Well-prepared cows and more active calving 

Less metabolic stress during calving, and animals are more serene upon return to the stable

Better return to cyclicity and better AI conception rate

Better colostrum quality and better calf health

A complete supply of vitamins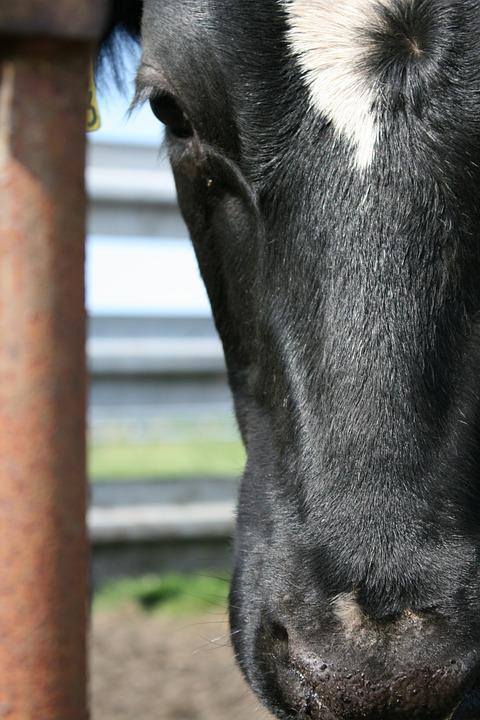 Our recommendations 

for use
For dairy cows, breeding heifers, suckler cows, adult goats. Do not use in sheep as this product contains copper.
Vitaflush is mixed with the ration and is recommended at the end of gestation, at the beginning of lactation and upon return to the stable.
The use of Vitaflush is not a substitute for adequate mineral intake with regards to macronutrients (Ca, P, Mg, Na).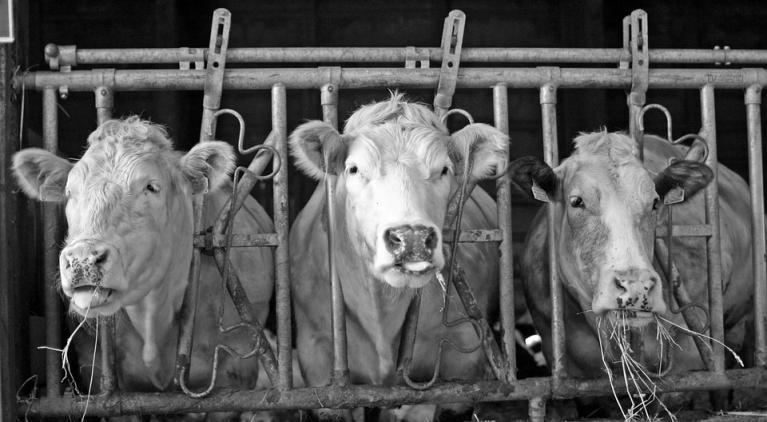 «

Finally a complete, well-built product that meets farmers' expectations! I recommended some this morning 

».