Nutrition for growing heifers and suckler cows
Vitalac helps farmers boost the health & nutrition of growing heifers and suckler cows.
Our job is to provide solutions that are perfectly adapted to the nutrient requirements of your animals. To help breeders meet their goals, Vitalac offers high-quality feed, nutritional products and technical advice.
Prepare for a successful reproductive period
Ensure smooth calving and safeguard the health of grassfed calves 
Foster the production of quality colostrum and milk 
Improve feed efficiency and cost 
When it comes to reproductive goals, mineral intake is key
Growing heifers
Breeders have to consider their heifers' mineral intake because it influences their reproductive capacity, the solidity of their bones and their growth. Feed should cover your animals' needs, and that's why the supply of vitamins and trace elements changes according to the seasons and the varying forages harvested throughout the year.
Suckler cow 
Suckler cows have little or no mineral intake during the pasture phase, which lasts between 7 and 10 months. For this reason, before calving, mothers are deficient in trace elements and vitamins, a condition that affects the ease of calving, calf health and reproduction. Breeders thus aim to correct the levels of trace elements and vitamins 1 to 2 months before calving, as this protects the vitality of the calf and ensures the success of fertilisation.
Our products for growing heifers and suckler cows
Minerals
Vitaform Spe VA, a mineral formulation developed for your suckler cows
Formulated and manufactured in France by Vitalac, Vitaform Spe VA is the fruit of 30 years of experience in processing minerals.
Nutritional specialties
Nutritional specialties, field-proven effectiveness
Developed by Vitalac, this range is comprised of efficient products, as confirmed by the results proven in the field by farmers. These concentrated formulas target the specific and frequent problems that occur on your farms.
The word of experts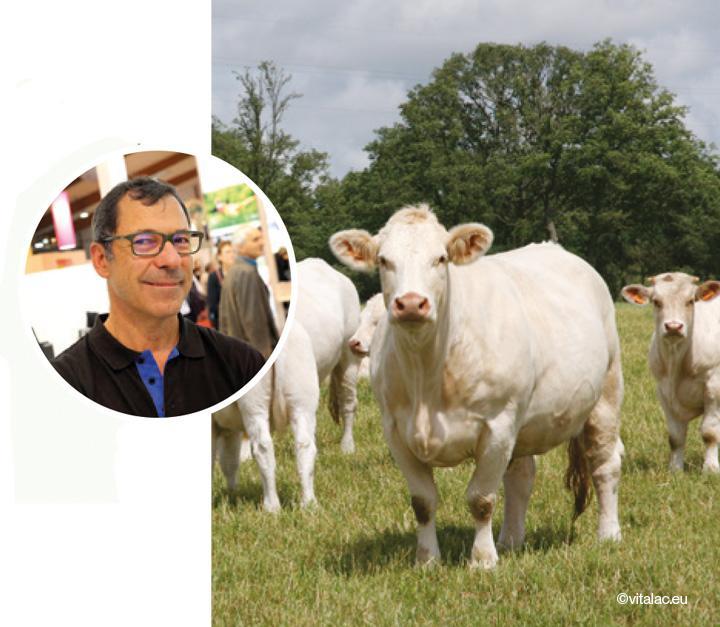 Suckler cows are particular because they spend a good part of the year grazing without any mineral supplements, which means they are inevitably subject to deficiencies. Providing targeted vitamins and minerals to suckler cows during the calving period (two months before parturition and two months after) ensures successful calving, healthy grassfed calves and reproductive performance.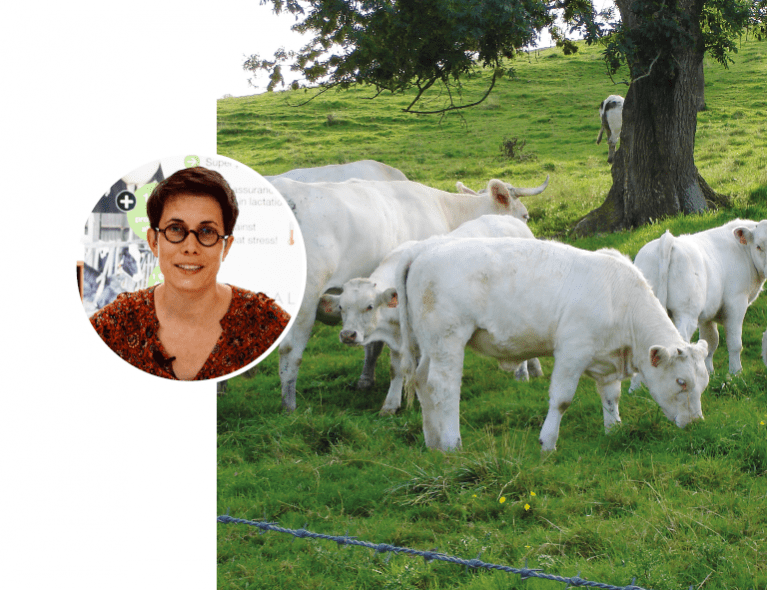 It's important to consider mineral intake for growing heifers, as their bones need sufficient mineralisation. In this way, they can use these bone mineral reserves during periods when nutrient levels are sometimes insufficient, as is the case at the start of lactation. Moreover, a good mineral intake guarantees good results during breeding.
Flexibility and quickness
Vitalac is committed to keeping animals healthy through good nutrition and to boosting herd performances with products designed to maximise profit margins. Because we understand that your market and your needs are specific, we've developed a broad range of products and knowledge of conditions in the field to respond to all types of contexts with tailored solutions.
Study of the market context

Identification of your objectives

Tailored, flexible solutions

Technical and sales support at your customers' sites.